Our Terms and Conditions Ensure Everyone's Privacy!
As per terms and conditions, Heaven 4ur Pet and its affiliates are acting in a trustful manner that is displayed on our privacy policy page. While using our website you understand and approve of these terms and conditions as well as the privacy policy found on our privacy policy page. We own and operate this website to the very best of our ability and can modify these terms at any time. Please check back upon each use of these terms and conditions should you feel that you need to understand them and their changes.

You obviously agree to these terms if you are continuing to use our website after we posted them. In fact, we employ these terms of use to protect ourselves from liability and damages that may occur while using our website. We offer the content on our website as a means to explain our services. This is for your own personal understanding and we never meant to misguide you in any way.
Representation Warranties by You!
While using our website, you are consenting to these terms and conditions and are of age to do so. Specifically, you must be over the legal age of 13 or have a consenting adult. Heaven 4ur Pet owns and operates all information. From time to time, you will find us advertising or allowing third parties to advertise on our website. These 3rd party websites are responsible for their own content and privacy policy page. If you choose to click on the link and go off from our website, we are not responsible for third parties content.

This means all of the content from the accuracy to any information that they provide. In all reality, we do not offer representations or warranties regarding these third party websites. If you find a hyperlinked website with our website don't assume we know that it is there. We are not responsible for the links found within the content of our website and where those links might lead. You agree by clicking that you are taking the full risk of being on those websites.
All the site's content is the property of Heaven 4ur Pet. This means all images, graphics, banners, videos, artwork, and all printed and electronic information. We have secured permission to have these materials on our site. In addition, we have checked the content for accuracy. You are not allowed to use these materials for your own personal or professional use. This includes all trademarks and logos.

Obviously, these are our property and it is punishable by law if you copied and used on other places on the internet. If you reserve online, you will pay your deposits there and booking our pet services. We have a reservation, cancellation, and deposit policies of which you should read and refer to for questions.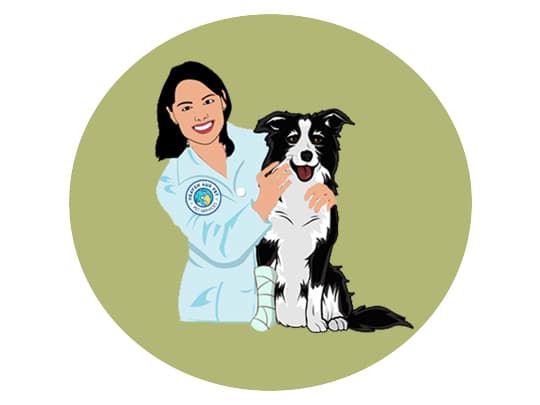 Other Information You Need to Consider!
Without a doubt, the law protects out intellectual property. Technically, this includes all the logos, graphics, content, and other components you find on our website. We have permission to use those components.

Although we do our best to make everything as accurate as possible, there may be mistakes on our website. The website information is "As is" and is available without warranty or any guarantees implied.