Our veterinary clinics provide all what your four-legged friends need for a healthy life!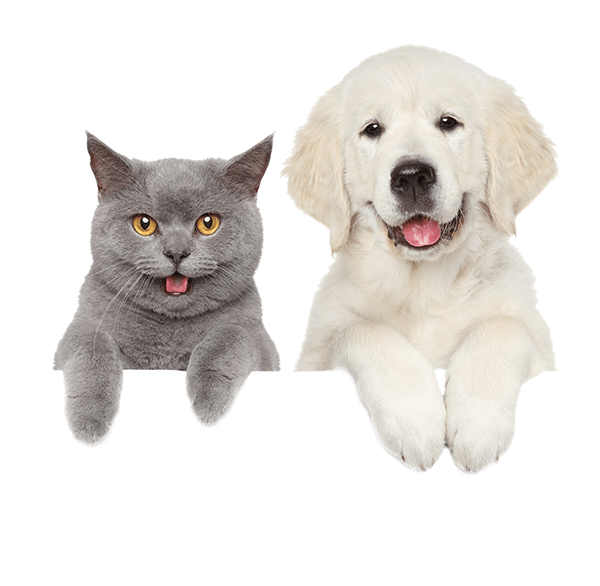 Call us to Find a Vet Clinic in Your Area!
Our Veterinary Clinic is a Top-Rated Animal Medical Center
Our veterinary clinic provides all emergency veterinary services when you need us the most. We act quickly to come up with a solution to your pets issue. Also, we will diagnose and treat all kinds of different pets and understand that emergencies happen day or night. We trained our team of experts to help calm down scared animals and handle them properly so nobody gets hurt. Oftentimes when your pet isn't feeling well or has been hit by a moving vehicle they are not on their best behavior and that's okay. In fact, we understand and will offer caring guidance to help them in their time of need. Let's take a look at how you and your pet can benefit from our veterinary clinic services.
What do our Veterinary Care Centers Offer?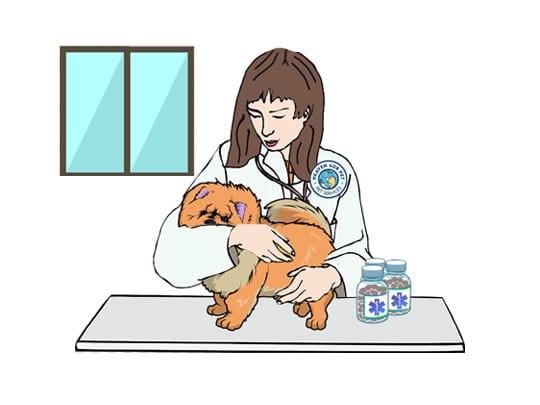 Pet diagnosis is the first step into treatment. You want to ensure that you have the proper diagnosis in order to receive the proper treatment. Your pet diagnosis may take additional testing to ensure that it is in fact what we think it is. Afterwards, our staff veterinarians will explain what we need to give you a proper pet diagnosis and then go over your options. Indeed, we equipped our animal hospital with all necessary tools. Yet, if needed, a mobile veterinary technician can come over and extract a blood sample for laboratory diagnostics.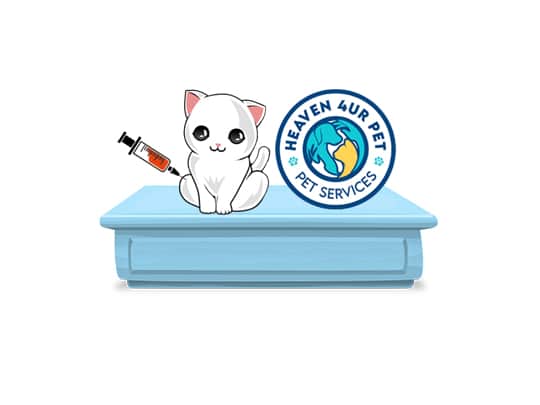 There are certain vaccines that your four-legged friend needs to live out a healthy life. While you are getting your pets vaccines, our licensed staff veterinarians can give them a quick check up as well. For example, our dental care vets can check their teeth and bellies to ensure they are in tip top shape is what we are all about. We want our pets to live a long and have healthy life. So, when you keep them up on their vaccinations you are giving them a great opportunity of doing just that. Please call our veterinary clinic for appointments.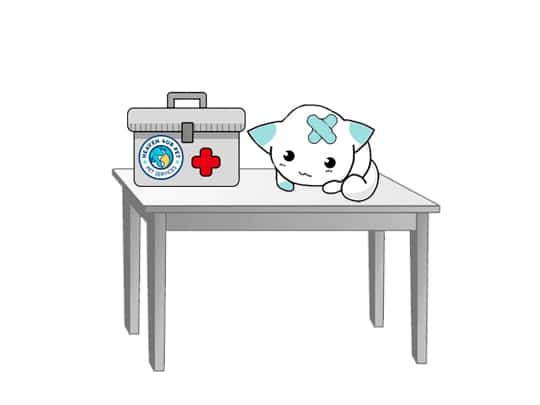 Wound management is only effective if you are on board. Wounds can get really infected if your veterinary hospital did not care for properly. While tending to a wound isn't exactly on everyone's to do list. It is something you will have to get ready for, if your animal has been injured. While we treat your pets' wounds we will certainly take the time to go over all the necessary instructions that you will need when you are home. Our motto here is to provide your little ones the best health care.
Recently Added Services in Our Pet Clinic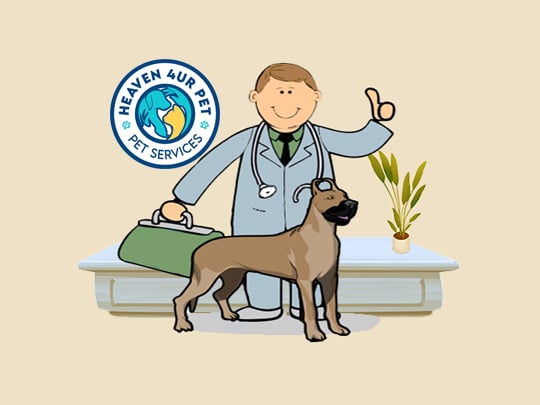 We love our pets so much and when they have an infection or illness we worry. However, our vet clinic is here to treat your infection with some of the state of the art treatments. We work with our patients to ensure they have the very best care for their cats or dogs. We take the time to really focus on what is actually happening to the animal by taking the time to do a full exam. Also, our animal medical centers provide reference laboratories service.

Oftentimes there are secondary issues that are caused by a main issue. This is where we need to really know what we are doing to ensure we get everything treated properly. As a result, your pet can continue to live a long and healthy life. Check our third-party reviews to see that we have been providing the best emergency hospital experience for long years. So, you're just one call  away from having an appointment with our doctors.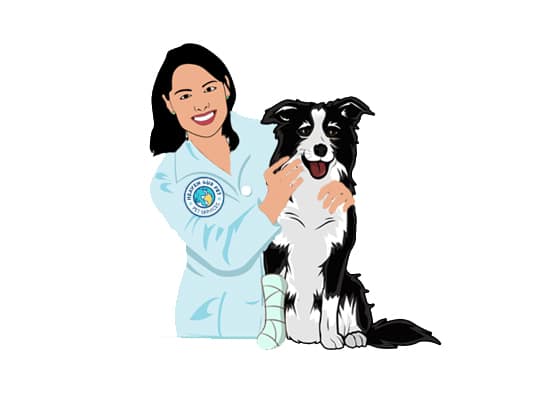 Fractures can be very painful for animals, as they are for people. We will certainly get some pain killers started as we do the x rays and seek out treatment for the fracture. In fact, fractures in animals can happen for a variety of reasons, please be truthful when you come in. While your dog may have literally jumped off the couch and yet broken a bone, this seems scary for you to admit. However, animals can land wrong and break bones.
Perhaps your pet has been hit by a moving vehicle. In this case, stabilize your pet the best you can and call ahead. Many times we can have a room ready to go and awaiting your arrival. Dogs, or cats should always be on a leash, however, we understand that they can get away from us. Bring in your pet and don't fear judgement. We want what is best for your pet's health and understand things happen.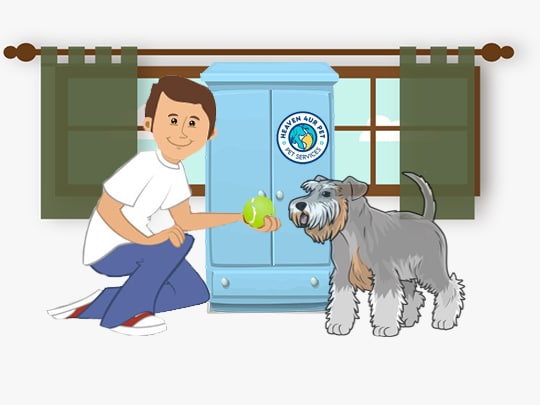 In all reality, some animals have less than desirable qualities. They might have a chewing habit, don't know their name or always chase everything. Whatever the behavioral problem you're facing, our veterinary clinic has qualified trainers that can help work with you and your pet to try to calm that undesirable behavior down. Pets are supposed to be submissive to you and shouldn't have aggression. However, if you have a rescue you don't know the history of that pet and what it has learned in the past. We take the time to learn the animal and what reactions it has to things and why.

For example, a pet that has been beaten by a man, might not like men. They may even growl and be rather aggressive toward them. This is because of their past. However with the proper behavior therapy, we can help get them more calm and understand that not all men are like their past. In addition, our exotic vets are also available to help you in case you have one. And guess what, our veterinarians are super honest. If they find it difficult to benefit you, they will forward your case to one of our referral practices. Our partnership program is quite picky to wisely select who we work with.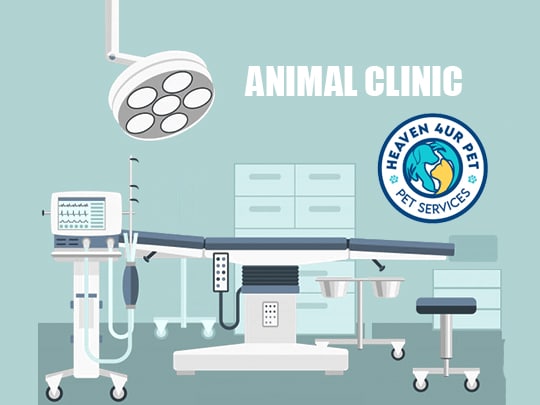 At our veterinary clinic, we use medical surgical as a last resort. However, sometimes our four-legged friends will get cysts or sick as people do and need to have an organ removed. We have done surgery for many things including spaying and neutering your animal. Things such as getting your cat declawed is another very common thing that we perform almost daily. Surgery is very common for the treatment of blockages. If you have a pet that tends to chew and eat things, surgery may be in your future. That is hard to tell, but this is the truth.
Seeking out the very best vet care in your city is important to the long lasting health of your pet. We offer some of the very best veterinary care in the area and strive to offer everything you need to have a proper healthy pet. In addition, our nursing team offer suggestions on food options and encourage interaction with you and your pet. Pets are there for our companions and most simply want love and affection. We perfectionist everything starting from the surgery suite, x ray unit and ending by our nicely designed hospitalization area.

If you are in need of emergency vet care like medical surgical, give us a call for more information. Our animal hospital is one of the best in the field. We take great pride in our knowledge and understanding of so many different types of pets as well. While you are here we will ask you some questions, take the weight of your pet and get their vitals. We will quickly and effectively check your pet out and let you know our findings. We all love our four-legged friends dearly and believe they deserve the very best care.
However, what makes Heaven 4ur Pet stands out among the crowd is not only its state-of-the art medications and licensed doctors. But the comprehensiveness of our programs what makes us like all-in-one shop for pet lovers. For example, if you need a cat boarding, professional groomer, or specialized veterinarians, we can offer all that under one ceiling. You may check below what else our veterinary care centers offer:  
Frequently Asked Questions!
What does your in-house service for veterinary blood tests cover?
Our in-house veterinary blood tests cover all possible veterinary laboratory testing. This includes blood analysis, blood tests for cats, senior blood panel for cats, cat blood work, cat kidney blood test, etc. In addition, we do blood allergy test for dogs, PLT blood test in dogs, bun blood test in dogs, and dog senior blood panel. Also, we have long years of experience doing senior blood work for dogs. The cost of our veterinary blood tests are the lowest ever.
What does your on-site pet diagnostics service cover?
Our vets do all their best to make sure that they diagnose your pet's case properly before setting up the treatment program. For that, we use the state-of-art techniques to identify the issues. Our on-site diagnostics service covers something like Heartworm/Lyme/Ehrlichia analysis, T4 (Thyroid) testing, and in-house CBC (complete blood work). We also do in-house comprehensive chemistry blood work, urinalysis, fecal screening, Felv/FIV Test, and routine check-ups. Furthermore, you can rely on us doing blood pressure monitoring, electrocardiography, veterinary endoscopy, and ear checks. Adding to that, our team can do fructosamine test for cats, general infectious disease testing, and dog thyroid test.
What does your veterinary surgery cover?
Our operating rooms are equipped with the state-of-the-art equipment to make sure that the vet surgery will go as much smoothly as possible. Our surgeons are experts in all kinds of operations your pets may need. This includes but is not limited to emergency surgery, exploratory surgery, stabilization of bone fractures, and neutering for dogs and cats. Our doctors also do spaying for dogs and cats, mass removal surgery, dental surgery, C-section, and ocular surgery. In addition, we do foreign body removal, removing bladder stones, abdominal exploratory, orthopedic surgery, soft tissue surgery and specialty surgery.
What are the other services you provide?
We also do wellness exams, nutrition counseling, euthanasia, healing, and pain management. In addition, you can rely on our vets for any kind of pet dental exams, cleaning, and polishing. We also have experts in handling senior pets and do Microshipping for all kinds of pets. And if you need a health certificate for travel, give our veterinary clinic a call. For more detailed information, check our FAQ page.
Call Us To Get A Free Quote Now