Puppies love trouble almost as much as they love you. Protect them!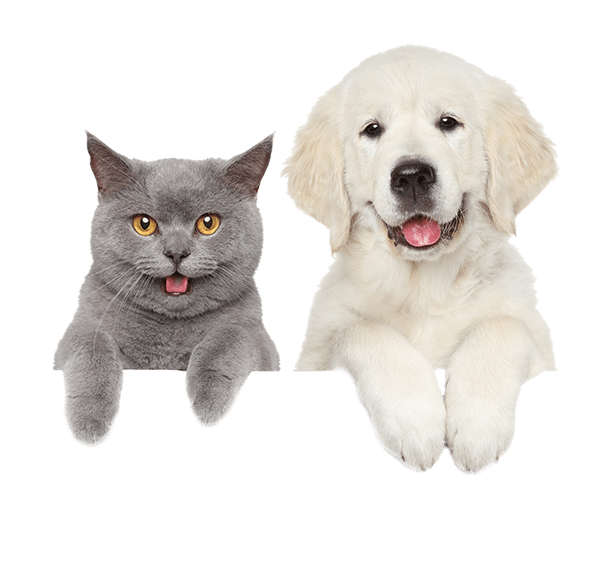 Call us to Find a Service Provider in Your Area!
Find the Best Pet Health Insurance Provider in Your City!
There are many types of pet health insurance out there. So, when you are looking for the best pet insurance plan, it is probably just as confusing as getting your own health insurance. There are deductibles and plans that pay certain things. You need to determine on your own if signing up for an insurance company is something that you think is important to you. Vet bills can quickly add up, especially if the pet is hit by a car or ingests something it shouldn't. Surgery can be costly and what if they get cancer? Things like these are very costly but an insurance plan really isn't.

It averages between $30-$50 a month. However, not all pet insurance policy covers the same things. Be sure that you ask your agent about what it covers and pay attention to the small print. Both dogs and cats can get insurance policies. In fact, there are some insurance plans that will cover exotic pets as well such as Hedgehogs. Exotic pet visits can be very costly due to the fact that not all vets take these sorts of patients or have the knowledge to help these patients.

Why Do You Need a Pet Medical Insurance?
Pet insurance is a great way to live with peace of mind that if something were to happen. As a result, being worried about accident and illness will be something from the past. However, here are some tips to get the most out of your money. First, take the time to fill out the application properly to get the proper pet insurance quote. The breed, where you live and some other factors will be considered when they are quoting your insurance.

secondly, your pet insurance company will also need to have copies of your vet records as well as the approx. age of the pet. Just like people's insurance, what the current state of health and age will be a factor in determining the cost of the insurance. If you use the insurance a lot, then the premiums may go up. But, that's what it's there for.
Indeed, a licensed veterinarian will take pet insurance. And, if you are out of state and not at home, they should take it as well. Most pet insurances are nationwide to give you coverage where you are. We don't always plan to see our vet, things happen. The animal gets hit by a car or eats the kitchen towel. Whatever the reason, you need to get the scene. And that is something you need to check with your insurance agency.

Yet, most pet insurances will not cover a routine care such as rabies shots and vaccinations. However, those are expenses that you can plan for. It is the unexpected expenses that can get costly quickly and that were not in the plan. So our best advice is to check the policy terms very carefully and make sure that they cover the costs for an emergency care, e.g. broken bones.
How to Pick the Best Provider?
Most insurances have a deductible and reimbursement (also known as annual deductible). So, be sure you know what that is. In addition, there are out of pocket expenses required before the insurance will kick in. In addition, be sure to know what the total coverage is as well.  Some have a limit on the amount of coverage they offer per year. These are pretty basic things for insurance coverage and typically they are spelled out for you.
In some cases, having pre existing conditions will affect the rate and coverage. Adding to that, it makes perfect sense to ask them what they need to file a claim. Another advice is to inform yourself about how they will communicate if coverage is subject to change. And, at the end of the day, it is up to you to decide if this insurance company is right for you and your four legged family. If you own a dog or cat, give us a call if you are interested in hearing about our pet insurance options that eliminates all diseases risks for dogs and cats!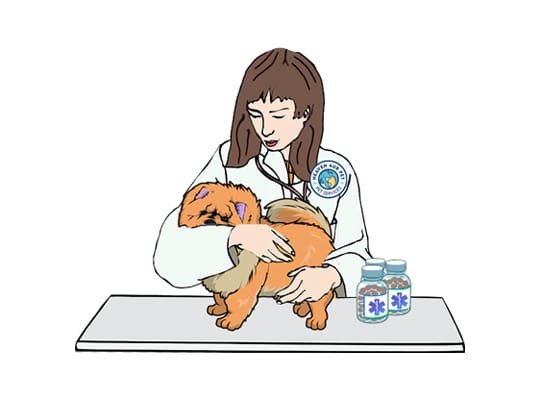 Accidents & Injuries

Poisonings

Sprains

Puncture Wounds
Chronic Illnesses

Allergies

Arthritis

Skin Conditions
Procedures

Surgeries

Endoscopies

Chemotherapy
Hereditary Conditions

Hip Dysplasia

Eye Disorders

Blood Disorders
Holistic & Alternative

Acupuncture

Chiropractic

Laser Therapy
Serious Illnesses

Kidney Disease

Hyperthyroidism

Diabetes
X-rays, MRIs, CT scans

Ultrasounds

Eye Disorders

Blood Tests
Wellness

Vaccinations

Flea/heartworm

Spay/Neuter
Accidents & Injuries

Poisonings

Sprains

ACL Ruptures
Chronic Illnesses

Allergies

Arthritis

Skin Conditions
Procedures

Surgeries

Endoscopies

Chemotherapy
Common Illnesses

Ear Infections

Vomiting

Diarrhea
Hereditary Conditions

Hip Dysplasia

Eye Disorders

Blood Disorders
Holistic & Alternative

Acupuncture

Chiropractic

Laser Therapy
Serious Illnesses

Cancer

Heart Disease

Diabetes
Testing & Diagnostics

X-rays, MRIs, CT scans

Ultrasounds

Blood Tests
Wellness

Vaccinations

Flea/heartworm

Spay/Neuter
Amphibians

Chameleons

Chinchillas

Ferrets

Geckos

Gerbils

Goats
Guinea pigs

Hamsters

Hedgehogs

Iguanas

Lizards

Mice

Opossums
Potbellied pigs

Rats

Rabbits

Snakes

Sugar gliders

Tortoises

Turtles
Without a doubt, your four-legged family will never provide you with an illness plan. Adding to that, a vet bill can quickly add up. Just imagine paying the exam fees in addition the cost of the medication itself. Apart from that, things happen like accidents and illnesses that could still add to the pain. As a result, having an insurance agency stand behind you is not an optional. And that is where Heaven 4ur Pet comes into the image. In this context, it is worthwhile to mention that we are a comprehensive shop for all what your little ones need for a happy and healthy life. Check below our other services:

Call Us To Get A Free Quote Now