We provide all grooming services that your pets need...
Call us to Find a Groomer in Your City!
Find the Best Mobile Pet Grooming in Your City!
Why do you need mobile pet grooming services? Pets are sources of having fun and entertainment. Pet owners receive unlimited love and respect from their pets. It usually makes their day. But with pet ownership comes responsibilities. Specifically, the owners have to take care of their pet's healthy diet, training and regular visits to see their groomers and vets.
Heaven 4ur Pet is always there for mobile pet grooming needs. Indeed, we work very hard to provide our clients the best grooming package. We not only work with the physical appearance of your four-legged ones but also alert the owners should we think that there are some underlying medical issues. Bad coats or nails can show signs of poor health. We have very experienced groomers who can take care of your pets in all conditions. Mobile pet grooming can be a very difficult task. However, we trained our groomers with lots of experience to give your pet the love they deserve. Give us a call and get your appointment scheduled today! We specialize in dog and cat grooming. Let's discuss our top and specialized options:
Our Dog Grooming Services!
In all reality, it is more complex to groom dogs than cats. Heaven 4ur pet provides you the best mobile dog grooming required to keep your four-legged healthy. Our mobile dog groomer takes the best care of everything to make sure that your grooming experience meets your expectation. For example, we designed our grooming salon to offer your little-ones the most comfortable environment. This way, we take the fear away. So, the question is: What can our mobile dog groomers do for you?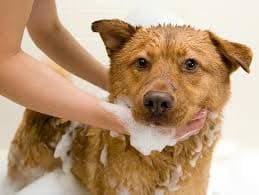 The bathing schedule of dogs varies from variety to variety of dogs. But they always need professional bathing and a regular schedule. The professional mobile dog grooming service at Heaven 4ur pet provides you bathing as well as the suitable schedule. The professional baths will help you to keep your dog healthy. There are also flea baths available as well as brush outs. On your request, our friendly team can do spa-like service.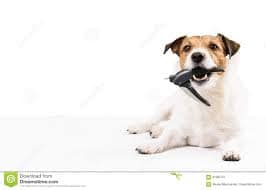 The trimming on nails is always needed because dogs walk on soft as well as hard surfaces. The professional trimming of nails will help your dog's ease of walking. Heaven 4ur pet trims dog's nails expertly. We use specific tools like clippers and grinders that are designed specifically for dogs. In addition, our vets check the nail trims to see if there are any signs of diseases. And, if needed, we will help you schedule an appointment with our doctors.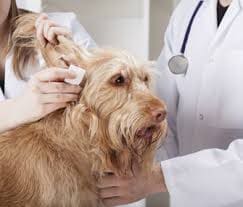 Some dog breeds are prone to infections. It is very necessary to clean the dog's ears carefully. Heaven 4ur pet has experts for ear care. We are happy to provide your four-legged friend with an ear cleaning to help prevent those infections. This may mean trimming of the ear hair and cleaning the ear gently. We work with all dogs e.g. German shepherd, golden retrievers, etc.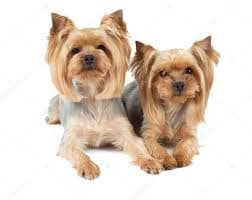 Many pet owners are always worried about their dog's haircut. However, here at Heaven 4ur pets we have professional licensed and trained pet groomers that understand the different cuts for each type of dog. No need to worry. They take extra precautions not to injury your dog while doing their cut as well. We love animals and it shows as soon as you meet us!
What do Our Cat Groomers Offer?
Cats like cleanliness but they are very sensitive to be under the shower. In all reality, we provide your little-ones professional brushing, showering, and cutting their hair too. On scheduling an appointment, our operator will walk you through specific questions to make sure that our package matches the type of your little-one. Feel free to bring anything you have on mind to our attention. Our first priority is your satisfaction. And that is why most of our customers are recurring ones. Unlike other service providers, we never use cages to handle your four-legged friends. Instead, we employ the state-of-the art techniques and equipment to make your kitties feel at home. But that does not mean we break the bank. We struggle to keep the middle point between quality and prices.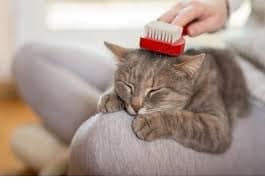 Their fur can become dirty and unhealthy. So, they need a regular brushing. This is a popular mobile grooming service in the spring when the animal's coats are shedding more than normal. Our mobile cat groomer can also plan a brushing schedule. Also, we will treat your cat's hair professionally to keep them neat, clean, and healthy.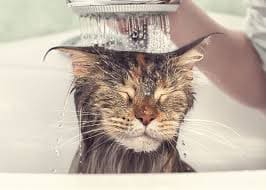 Cats are very sensitive to getting a bath. But that is not the case when our skilled staff comes into the image. We provide you professional and experienced groomers to take care of your cats. We will give a very safe bath to your four-legged friends. Check our independent reviews to see that we're providing the best grooming experience.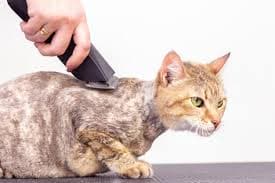 Sometimes your long-haired cat can get really matted. Longer haired cats need special needs to keep their hair from getting matted and uncomfortable. Mats can also cause open sores and other health issues if left untreated. Getting your long haired cat shaved and groomed will help prevent these mats from forming.

There is a simple overview of our mobile pet grooming services at Heave 4ur pet towards healthy pets. Please contact us if you'd like to schedule an appointment. We are a professional provider for dog and cat grooming service and are happy to pamper your four-legged friend. Call today to get more information about the following related services:
Call Us To Get A Free Quote Now