About Us – Are you looking for someone that loves your pets as much as you do? You have come to the right place. We work hard to help train and seek out those that love pets. Our dedicated staff is here for you and your pets should you find your four-legged animal sick, bored, or needing some pet sitting. We offer a wide range of various pet services and hope that you will take advantage of them. Owning a domesticated animal is a huge responsibility that comes with big rewards. We understand what it takes to love and care for your pets and it shows. Our office is always being cleaned and sterilized to ensure your pets have a nice clean environment to visit or stay in.
Why do Pet Owners Pick Our Services?
Want to know more about us? We offer daytime services where your dog can come and stay with us for the day. Our staff members are trained to assist dogs when there is a conflict. We allow the dogs to all run and play together at playtime and will remove them if they start to get agitated or tired. There are resting periods as well. This allows the dogs to take a break from having fun and chill out for a bit. Our daycare services are unique in that we take the time to get to know our residents and what they like best.
Some pets really like to have the attention of our caretakers. Other pets are ready to have a great time with all of their new friends. Should you have your pets come on a certain day, they will soon grow a bond with other four-legged guests that come that same day. We have lots of regulars that once had issues staying at home for long hours. Now, they come here a couple of times a week and run and play and get the excess energy out. They are doing great at home and their owners love this service, so do the pets! We have experts in studying the animal behavior.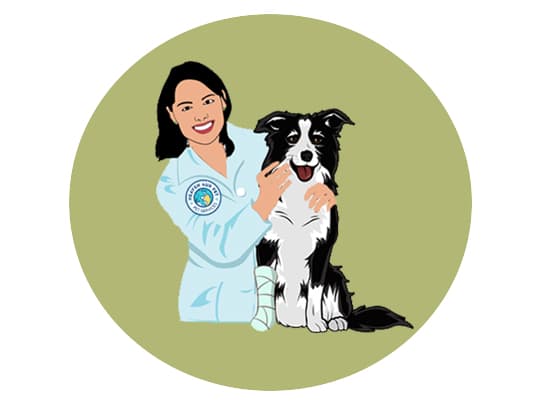 Give your Pet the Gift of Adventure!
If you are looking for some fun adventures for your four-legged animals, we have you covered. In all reality, we offer dog walking services as well. The dog walker will come to your door and walk the dog around your neighborhood. Should you want them to take your dog to the dog park we can do that as well.  With our services, we make pet owners' lives much easier.  We want you to feel comfortable and know that you are giving your animals a great opportunity with us. The staff at Heaven 4ur Pet is committed to to take the best care of your little ones.
Pet services such as kennels and boarding are another aspect of our clinic. We want all of our pets to be well cared for and looked after while we are away.  We have several options for this from kennels to pet boarding and even pet sitters that come to your home. When you have to go on extended vacations or just overnight, finding someone you trust to watch your pets is critical. We offer pet sitting services for all kinds of different pets. Our team members are well trained in various pet situations. However, if you have a routine, you should share this with your pet sitter so that there is less interruption in your pet's life. And, in case your little ones are sick, our vet services will bring them back to foot. Give us a call now. You won't regret you did!